NOTICE ON SUSPENSION JATU Plc Shares
Submitted by

admin

on Sun, 05/30/2021 - 03:19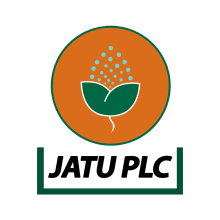 DAR ES SALAAM STOCK EXCHANGE PLC TUESDAY, 1 ST JUNE 2021 PUBLIC NOTICE SUSPENSION FROM TRADING OF JATU PLC ("JATU") SHARES
Following the guidance from Capital Markets and Securities Authority ("CMSA"), notice is hereby given on the suspension from trading of JATU shares at the Dar es Salaam Stock Exchange ("DSE") effective from 1 st June 2021 to 28th July 2021.
The suspension is implemented to necessitate the synchronization of JATU's Corporate Actions related to: (i) Share split for existing listed shares; (ii) Price between Primary Market and Secondary Market; (iii) Ongoing Initial Public Offer (IPO) of 15,000,000 new shares.
All shares (following the share split for existing shares together with new shares subscribed during the IPO) will be credited electronically and deposited in the Central Depository System on 29th July 2021 to enable secondary trading.
All JATU shareholders, Potential investors and the general public are advised to take note of the suspension.
For more information please contact:
Optima Corporate Finance
P.O.Box 4441, DSM
Tel: 0752198331
Dar es Salaam Stock Exchange Plc 3 rd Floor, Kambarage House Building Ufukoni Street,
P. O. Box 70081, Dar es Salaam Tel: +255 22 2123983 Email: info@dse.co.tz Website: www.dse.co.tz